Perfect Flooring Pittsburgh Reviews
Perfect Flooring is proud to be serving customers in the City of Pittsburgh and the Greater Pittsburgh area. Customer satisfaction is our highest priority at Perfect Flooring, and as a locally-owned and operated flooring installation company what our customers think of our work is our ultimate reward. Check out Perfect Flooring Pittsburgh reviews from satisfied customers where THEY tell US why they love their new flooring. Step onto something that speaks to you with Perfect Flooring!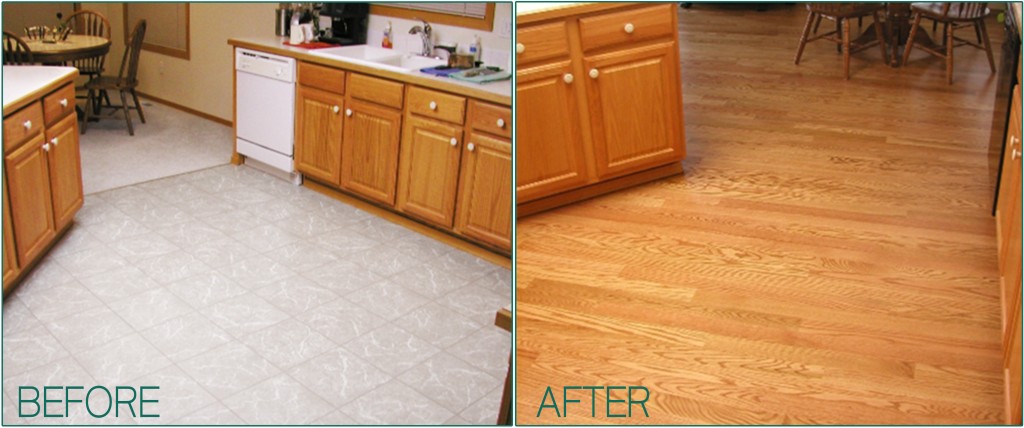 Perfect Flooring Pittsburgh is featured on:







Check out what our customers think!

"I recently purchased a new home. The flooring in my new house needed a little bit of everything so I researched a company that could do it all. I called a few places but this one had the best response, customer service but most of all…was willing to come all the way out to me! I had the super dated carpet removed and replaced in the bedrooms. I had floor refinished in the living room and dining room but went with a vinyl in the mudroom because the previous owners had pets and the stains were bad. The person whom came out…I think was Chico??? he was quick and answered all my questions. My estimate was fair and the job has me very very please with my choice."

Michelle H., Ford City, PA
9/3/2015

"I was very impressed with Perfect Flooring and their carpeting services. They brought the samples I was interested in directly to my home and helped me measure and choose the best carpet for me and my family. They're informative, professional and dedicated to making sure I was really happy with the finished product.
I selected new carpet flooring for the bedrooms in my home, and I'm definitely going to give them a call when i convince my husband to our hardwood flooring in our kitchen and living room. Perfect Flooring does that too! I'm very satisfied and will be calling again.
Thanks Perfect Flooring!"

User eudaimonia1014, Greenfield, PA
January 2015

"I recently had carpet installed through Chico it was a very pleasant experience his installers were magnificent they made me feel very at ease your workmanship was out standing they called ahead of time tell me what time they would be there and they were there he proceeded with work immediately I would recommend them for carpet work mark your installer was very polite when over the job with me tell me exactly where my seems would be and the job went in perfectly they vacuumed afterwards put all the furniture back I was very very pleased yours truly Barbara W."

Barbara W., Leechburg, PA
12/12/2014

"Professionals that you want to take care of your floors when flood hit your house. They came immediately priced it fairly and get to work. Highly recommend."
Ron A., Squirrel Hill, PA
6/22/2015

"My husband and I had a wonderful experience with Perfect Flooring. The hard wood flooring installed has made a major difference in our home. Its sure to increase the value. Chico and his staff were personable and helpful throughout the project. They cleaned up well and removed all trash as expected. Chico even offered to add a section of ceramic flooring at our entrance way to further protect the hardwood at no extra cost(his suggestion by the way). We are on a budget and received a number of estimates before making a decision on the contractor. Chico had the best presentation and price. He is enthusiastic about his work and delivers! Thanks Perfect Flooring- we will use you for future remodeling projects for sure."

Walitta and Charles B., Pittsburgh, PA
8/2/2014

"Rebecca, the saleswoman, was attentive and punctual, working her schedule around ours to visit and show us the samples. We received 3 quotes for our kitchen floor, and they agreed to beat the lowest quote. Rebecca stopped by last sunday with the final contract and told us her crew (Yuris and Chris) could come by same day and complete the job. The arrived at 3, moved the appliances. stripped the previously-glued floating floor, laid the new floor and finished everything except for one tiny piece, staying until 10pm. The following day, Yuris put the final piece in, and their junk crew cleared everything out before noon. The price was fair. The the floor looks great. I'm very happy with the job overall, and would recommend these guys to anyone."

Jeff D., Barrington, RI
1/22/2013

"This is the best flooring comp…
This is the best flooring company in the city!! They stand behind their work. They installed a beautiful hardwood floor in my kitchen, foyer, and laundry room. Then, a few years later, my laundry room sink overflowed and caused the wood to warp. They promptly replaced my entire laundry room floor at no charge. I was so impressed that I recommend them to everyone!!"

Natalie S., Pittsburgh, PA
2/3/2014

"Perfect Flooring in Pittsburgh did an incredible job on my new bathroom and kitchen tile flooring! They ordered the products I loved after coming to me, and the installation was painless, quick and the professionals were extremely knowledgable. I'd recommend them to anyone, and I'll definitely be using them again!"

Rosaline S., Munhall, PA
9/2/2015

"After arguing with my boyfriend about redoing our flooring in our house down in the Southside, I finally talked him into committing to hardwood flooring. The only compromise? I had to do the research, find a company and handle scheduling the appointment. I decided to go with Perfect Flooring due to their product selection of different hardwood species and their lovely salesperson that answered the phone quickly and offered tons of info for scheduling. On top of everything else, I didn't have to go anywhere. I scheduled by at-home free estimate where someone came, measured, brought me products I was interested in and scheduled me for installation.
We are so stoked with the work Perfect Flooring did! My new hardwood floors are stunning and the finish and species is just what I wanted. Perfect Flooring was informative, fast and dedicated to completing the job with ease and efficiency. I was so happy with their work that if I have any hardwood issues, I'll definitely be calling again.

Thanks so much Perfect Flooring!"

Candice C., Southiside, PA
7/15/2015

"Perfect Flooring did a great job with my carpets! The service was great-the installers showed up on time, worked quickly, and we were thrilled with our brand new flooring. We expected to wait weeks to get a new floor, but these guys did the job quickly, and did it right. We can't thank you enough Perfect Flooring!"

Ron A., Pittsburgh, PA
7/6/2015

"I had a man of the name Chico come and did an amazing job. I needed my wooden floor to be polished and renewed. Definitely would recommend him to everyone, you will be pleased with his work. I've never been happier with such customer service 🙂 I would rate $$ (inexpensive!!)"

Mi M., Las Vegas, NV
4/20/2015
Have any questions about Perfect Flooring products or services? Call today to schedule your free Shop-At-Home appointment and find out what Perfect Flooring can do for you today!