Choosing A Carpet for a Bedroom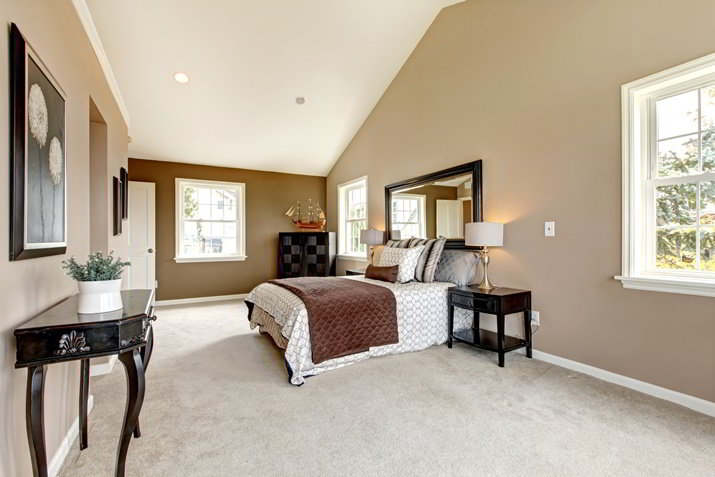 Bedrooms are designed to be comfortable and welcoming, and there's nothing better than soft carpet underneath bear feet, especially after a long day. When choosing the correct flooring for your bedroom keep in mind what you want your space to convey: how do you want to feel when you walk in? Is your bedroom heavily trafficked with family members? These are important things to think about when choosing what carpet to install into your bedroom.
Stainmaster Carpets are a leading manufacturer of carpets that are extremely functional. Not only do they provide collections that will feel and look amazing in your bedroom, they are committed to providing products that can withstand the test of heavy traffic. From their TruSoft collection to their Active Family collections, Stainmaster Carpets has products that you can browse to find the perfect fit for your bedroom floor.
When sifting though different types of carpet for your bedroom, don't forget to keep your personal style and design vision in mind. You want your bedroom to feel yours, and without implementing the things that you love into your space you can lose yourself. Your bedroom is designed for you!
Do you have any questions regarding carpet products, brands or services? Call Perfect Flooring Pittsburgh today and schedule a free in-home estimate for carpet flooring installation for your bedroom today!