Choosing The Best Flooring For A Bedroom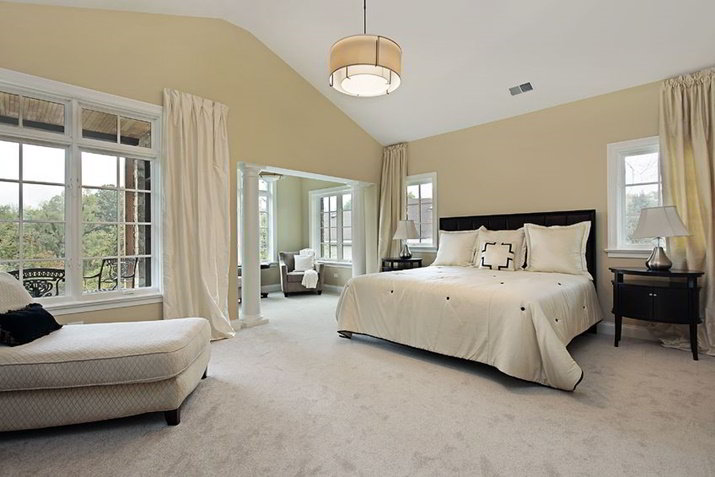 There are so many important spaces within your home: from your kitchen to your bathrooms to your basement. Most of your time and your family's time are spent in the social spaces, however everyone knows the importance of a bedroom. Without it young, high school-age sons and daughters wouldn't have a door to slam when upset, or you and your husband couldn't escape the madness of cooking your first Christmas dinner for both sides of the family without the escape that is your master bedroom. Without bedrooms, there's no privacy and no space to call yours. When you're designing or remodeling your home, it's hugely important to choose the right flooring for your bedroom, and from laminate, vinyl, tile, hardwood and carpet, it's difficult to narrow down which flooring installation is right for you.
Bedrooms evoke a private, cozy feel to them. You want to have your bedrooms—whether your master, guest, or kid's rooms—to evoke feelings of comfort. Bedrooms are the only place in your house where you want you or your guests to settle down. You want the space to almost become the only room in your home that really matters because that's where you go to feel rested, private and secure. Carpet is a hugely popular choice for bedrooms because of its softness and ability to make a room feel warm. Hardwood flooring is another popular bedroom choice because although it is a hard, cold surface, its existence brings a sense of warmness that you can't accomplish with much else, and you can always throw a nice area rug to add some softness! Armstrong, Mohawk and Shaw Floors are all leading manufacturers of different flooring choices for whatever bedroom you're remodeling or decorating.
Have questions about which flooring product is best for your bedroom? Call Perfect Flooring today and schedule a free in-home estimate for your bedroom remodel or design today!