Hardwood Flooring Installation For Bedroom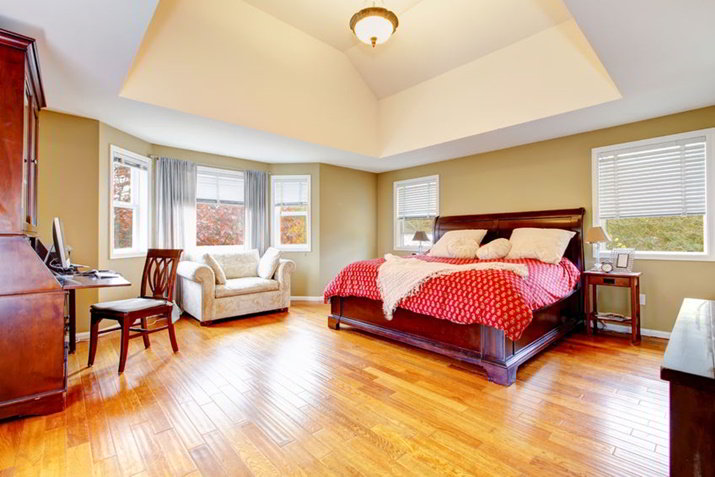 When remodeling or designing your new home, your bedroom should be on one of the top rooms that you pay close attention to when you're deciding on products. What inspiration are you drawing from? What type of furniture is in your room? What colors to you love? One flooring installation choice that can ramp up your design inside your bedroom is hardwood flooring. Hardwood flooring has always been a top choice with designers, and carefully choosing your hardwood can add beautiful details to your room. Hardwood provides a warmth unlike carpet because it's warmth you feel when you look at it.
There are different species and different stains of hardwood to choose from, so you can really let your creative juices flow when deciding what type of hardwood to install into your bedroom. Mohawk, a leading hardwood manufacturer, has tons of styles to choose from. If you want to go for a more contemporary look dark stains and wide planks are what you want to go for. If you prefer the rustic, iconic hardwood species and stains, then distressed textures are what you're looking for. If you're worried about the coldness hardwood might have, throw a rug that you love over it and watch how it ties the room together.
Hardwood is a beautiful flooring product that can shape and style your bedroom just how you love it. Just remember to be sure to match your furniture to your floors! Let your newly installed hardwood floors be a blank canvas for the final design of your bedroom!
Do you have any questions regarding hardwood products, brands or services? Call Perfect Flooring Pittsburgh today and schedule a free in-home estimate for hardwood flooring installation for your bedroom today!